From 100 to 100,000 employees Pulse Software can handle it all...
With short, timely employee opinion surveys, easily accessible by mobile or other devices, you can quickly take the pulse of your team with Willis Towers Watson Pulse Software. And with immediate results, you can act quickly to respond to employee feedback.
Why choose Pulse Software?
All your employee surveys in one place — Our software is flexible and can be used for annual surveys, pulse surveys, and onboarding and exit surveys.
Ask what you want — Use our survey templates, pull questions from our library or write them yourself.
Speak to employees in their language — Administer surveys in 73 languages, issue reports in 41 and use our fully translated library items in 19.
See how you compare to your peers — Know where you stand by easily comparing your company's results to our extensive benchmarks.
Share results with leaders with ease — Built-in PowerPoint reporting templates makes summarizing results a snap.
Do it fast — Track results in real time while the survey is live, and access all reports as soon as it closes.
All for as little as $1.25 per employee per month with a one year subscription for up to 350 employees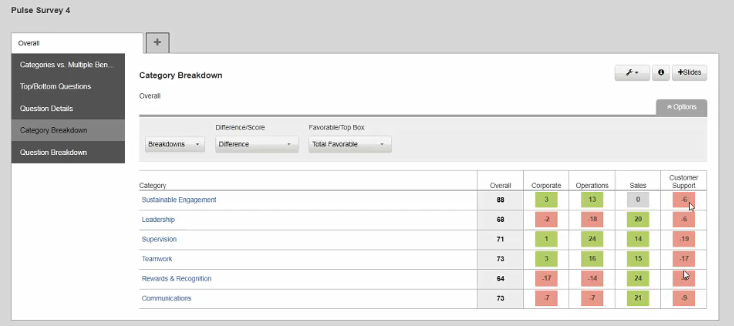 Customer feedback
"Willis Towers Watson Pulse Software is a great new offering for companies who want more flexibility and control over their engagement survey initiatives. It is easy to use, and gives my company the opportunity to tailor the survey process to suit the business both in terms of timing and content." — Cuscal

"I had to take a moment to let you know how slick the tool is! It was so easy to compose and test. Plus the reminders are so helpful! I can't wait for the next request for a pulse survey." — Key Bank