Get a jump on your 2018 employee wellness initiatives, at a super affordable price.
Workplace Wellness Starter Pack – $19 (retail value $119)
This exclusive package includes fun and engaging resources, tools and support to help HR pros effectively engage employees in wellness: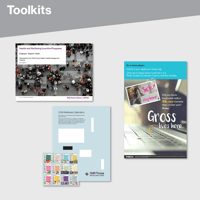 Willis Towers Watson Well-Being Incentive Support Guide
Get up to speed on the latest trends in wellness incentive design and typical employee use, as well as best practices and ideas for fitting wellness incentives into your overall health strategy.
2018 Monthly Wellness Calendars
Share these calendars with employees on a monthly basis to highlight key wellness themes and helpful links to external resources for support and information.
"Gross Stuff is Everywhere at Work" Poster
Hang this poster to remind your employees that gross stuff is everywhere, especially during flu season, and they need to be squeaky-clean teammates!
Workplace Wellness Starter Pack
Plus
– $99 (retail value $650)
Includes all of the great benefits of the Workplace Wellness Starter Pack plus:
Tobacco Surcharge Video
Remind your employees of the advantages of not using tobacco and how your company has programs in place to assist.